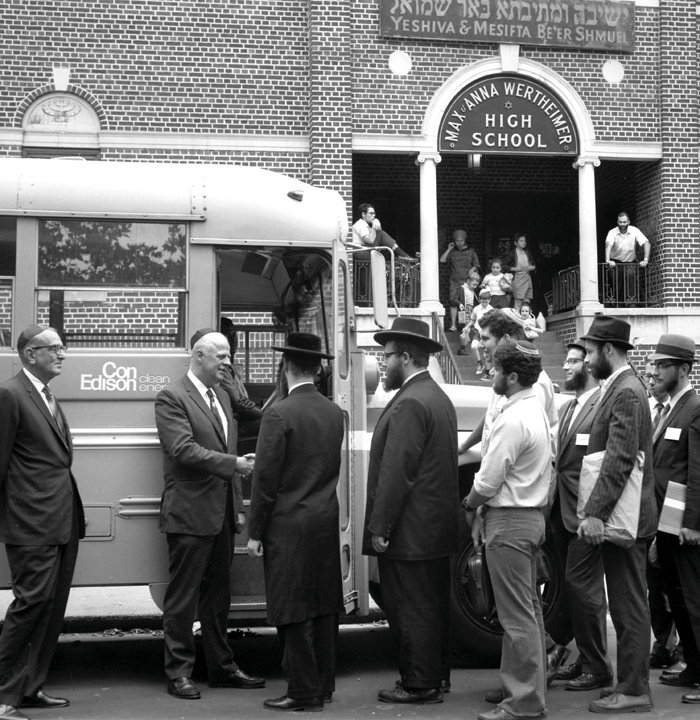 [373KB] Click to view full size image.
Title
Young Orthodox Jews boarding a Con Edison bus in front of the Max and Anna Wertheimer High School in Brooklyn
Date
Circa 1970
Description
In 1970, Consolidated Edison set up a training program for Sabbath Observers that led directly to employment. Sabbath observers line up here to board a bus which will take them to Con Ed's offices for training. As early as 1937 FEGS set up procedures to give Sabbath observers preference in job referrals to firms that observed the Sabbath. After studies showed the need for more services for these clients, FEGS expanded its staff in 1966 to permit increased emphasis on finding employment for Sabbath observers.
Agency
FEGS Health & Human Services
Subjects
Jews--Employment; Federation Employment and Guidance Service; Occupational training
Keywords
Employment; Occupational Training
Format
Photograph
Holding Institution
FEGS Health & Human Services
Digital ID
fegs006