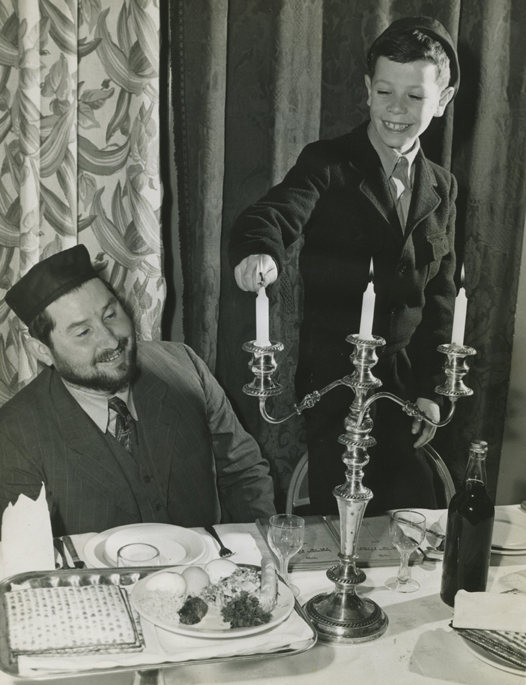 [264KB] Click to view full size image.
Title
Hungarian refugees settled in city celebrate festival of liberation in land of freedom
Date
1956
Description
Samuel Baum, 9, lights the first Hanukah candle at the home of his aunt in Brooklyn. He and his father, Leopold, were among the first refugees from revolution-torn Hungary who were brought here under job and housing assurances underwritten by NYANA.
Agency
NYANA
Subjects
New York Association for New Americans; Jewish religious education; Refugees, Jewish; Hanukkah
Keywords
Refugees; Religious Practices; Jewish Holidays
Format
Photograph
Creator
Puhn
Holding Institution
NYANA
Digital ID
nya010