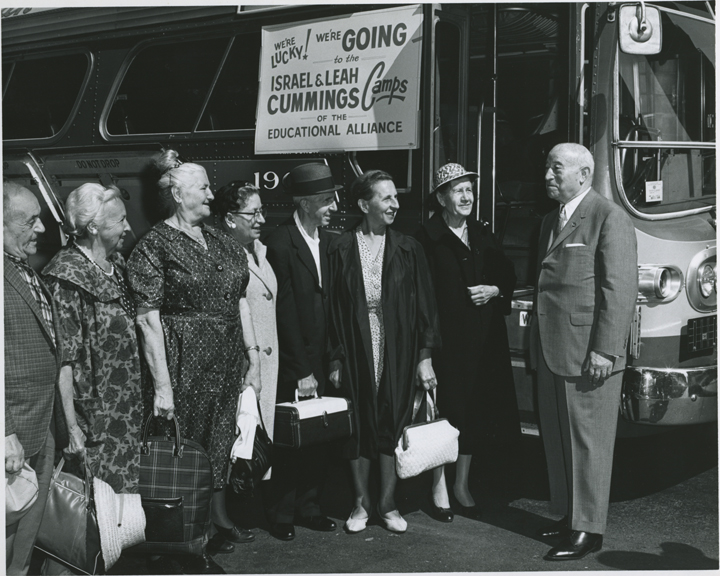 [311KB] Click to view full size image.
Title
Senior citizens prepare to board a bus to the Israel & Leah Cummings Camps
Date
06/11/1965
Description
The Israel and Leah Cummings campgrounds, located near Brewster, New York, were purchased by the Alliance in 1955. The campgrounds include Camp Salomon for seniors and Camp Cummings for developmentally disabled youth and adults.
Agency
Educational Alliance
Subjects
Educational Alliance (New York, N.Y.); Camps; Older people
Keywords
Camping; Older Adults; Recreation
Format
Photograph
Creator
Mike Zwerling
Holding Institution
YIVO
Collection
Educational Alliance (RG 312)
Digital ID
yea030