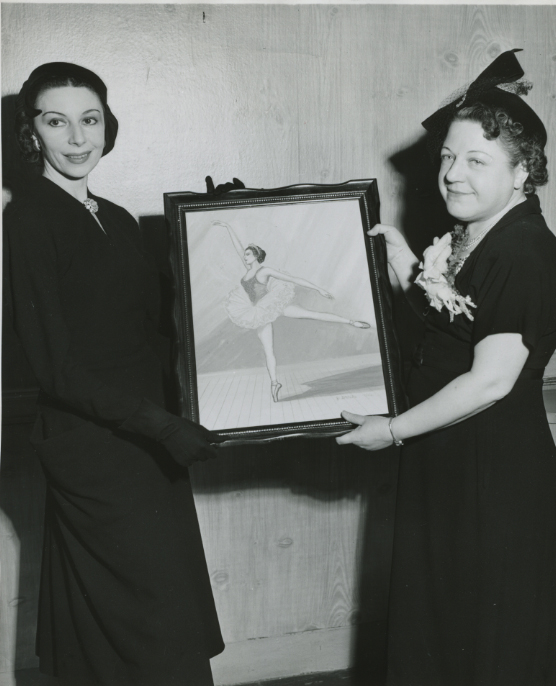 [228KB] Click to view full size image.
Title
Markova presented with painting
Date
Circa 1940's
Description
Alicia Markova (left), renowned ballerina, is presented with a painting of herself by Mrs. Y. Spiegel, who attended art classes at the Educational Alliance. Miss Markova received the painting as the guest of honor at an Educational Alliance celebration.
Agency
Educational Alliance
Subjects
Educational Alliance (New York, N.Y.); Lower East Side (New York, N.Y.); Dance; Markova, Alicia, Dame, 1910-2004
Keywords
Arts and Culture; Celebrations/Events; Lower East Side; Performing Arts
Format
Photograph
Holding Institution
YIVO
Collection
Educational Alliance (RG 312)
Digital ID
yea021