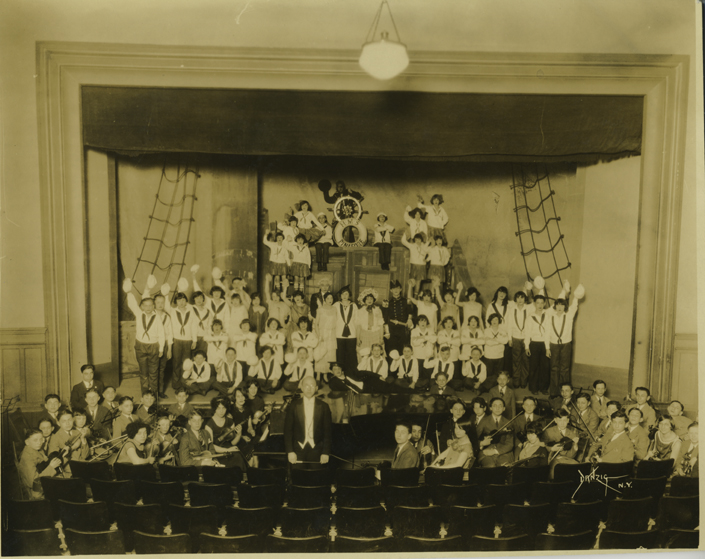 [311KB] Click to view full size image.
Title
H.M.S. Pinafore
Date
Circa 1939
Description
Orchestra and cast of the Educational Alliance's performance of Gilbert and Sullivan's operetta
Agency
Educational Alliance
Subjects
Educational Alliance (New York, N.Y.); Lower East Side (New York, N.Y.); Children's theater; Music--Performance
Keywords
Performing Arts; Arts and Culture; Lower East Side; Children
Format
Photograph
Creator
Danzig N.Y.
Holding Institution
YIVO
Collection
Educational Alliance (RG 312)
Digital ID
yea020