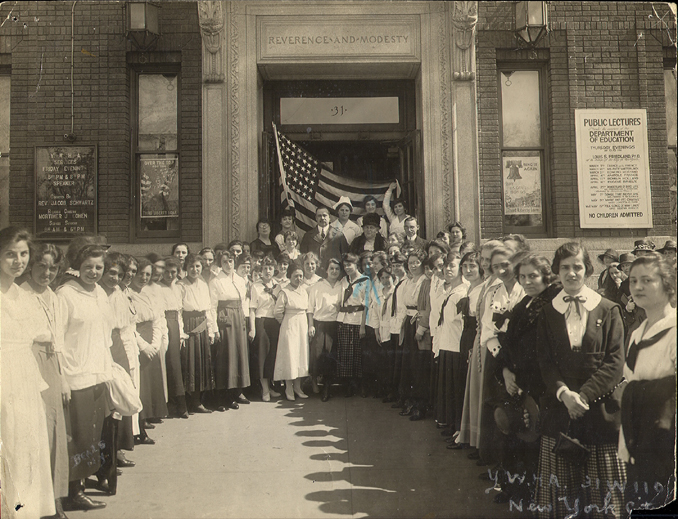 [358KB] Click to view full size image.
Title
Flag raising in front of the YWHA
Date
1918
Description
The Young Women's Hebrew Association was founded in 1902. World War I posters can be seen on the building which was located at 31 West 110th Street. During World War II the War Department leased the 110th Street building to use as a soldier's dormitory.
Agency
92nd Street Y
Subjects
92nd Street Y (New York, N.Y.); Young Women's Hebrew Association (New York, N.Y.); Jewish community centers
Keywords
Buildings; Celebrations/Events
Format
Photograph
Holding Institution
92nd Street Y
Collection
Young Women's Hebrew Association Records
Digital ID
92y056