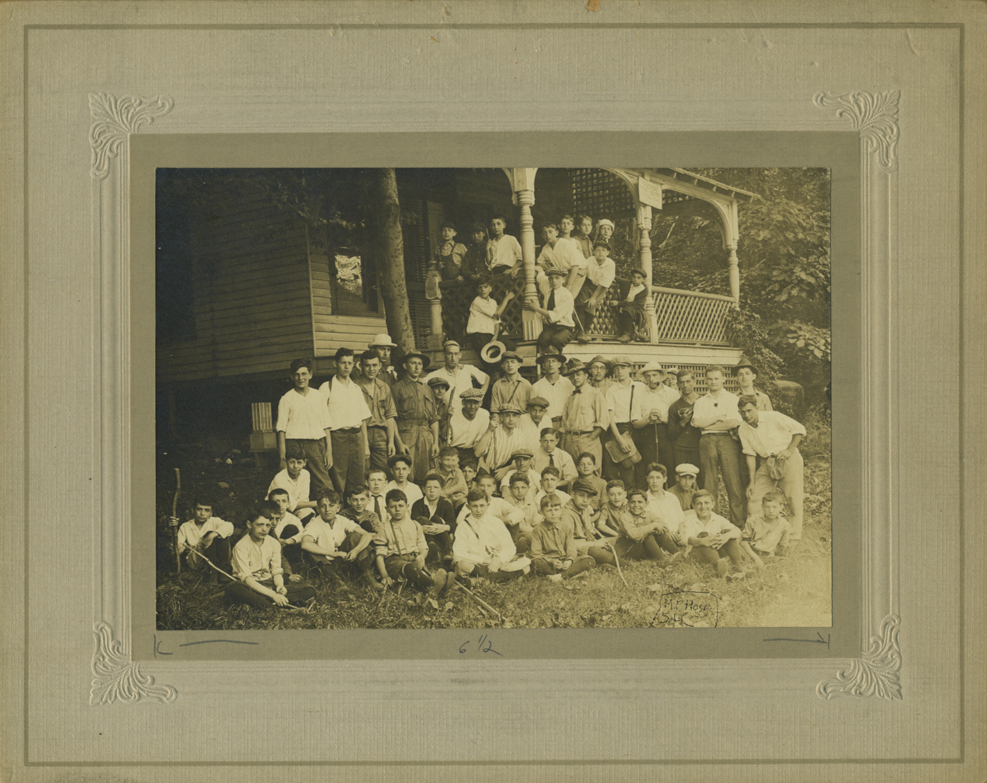 [624KB] Click to view full size image.
Title
Jack Holman leads a group on a hike to Mt. Beacon, New York
Date
Circa 1917
Description
Hiking was one of the daily activities at Surprise Lake Camp. Holman, a founder of the Eddie Cantor camp committee, wrote a history of Surprise Lake Camp in 1972.
Agency
Surprise Lake Camp
Subjects
Surprise Lake Camp (Cold Spring, N.Y.); Jewish camps; Camps
Keywords
Camping; Recreation; Physical Fitness
Format
Photograph
Creator
M.P Rose
Holding Institution
92nd Street Y
Digital ID
92y021