FEGS Health & Human Services

Historical Overview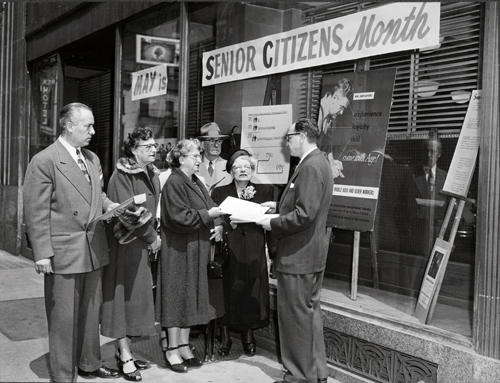 Established in 1934, by the Federation of Jewish Philanthropies of NY, to find employment for unemployed men and women, FEGS (Federation Employment & Guidance Service, Inc. also doing business as FEGS Health & Human Services and FEGS) has evolved to become the largest and most diversified private, not-for-profit health related and human service organization in the United States. With operations in over 350 facilities, residences, and off-site locations, FEGS has served more than three million people since its inception.
The FEGS network serves both the Jewish and general community, providing: employment, career, and workforce development; help for people transitioning from welfare to work; youth education programs; services to individuals with behavioral health, intellectual, and other disabilities; rehabilitation programs; residential services; home care; services to individuals who are deaf or hard of hearing, older adults, refugees and immigrants, families in need, those facing life-limiting or end-of-life illness, and many others.
FEGS provides these services for the purpose of eliminating barriers to economic, social and living adjustment, and addresses these problems in order to maximize each individuals' potential so he/she may participate more fully at work, at home, at school, and in the community and achieve his/her maximum level of dignity and independence.
FEGS partners with government, business, foundations and the voluntary/philanthropic communities to develop innovative programs, creating a seamless, synergistic network that responds to those in need in our community. FEGS is a leader in harnessing technology to improve and enhance services in the most cost-efficient manner.
FEGS is a beneficiary of UJA-Federation of New York and a community partner of the United Way of Long Island. FEGS programs are licensed and approved by numerous governmental organizations and are accredited by the CARF (Commission on Accreditation of Rehabilitation Facilities). Additionally, FEGS is committed to establishing an organizational culture that supports and endorses programs of environmental awareness and energy conservation throughout its operations.
Thirteen FEGS subsidiary and affiliate corporations provide a sophisticated infrastructure and support service delivery system in fields such as information technology, human resources, staffing, disaster management, homecare, and related areas.
The dedicated efforts of over 3,500 staff - along with more than 2,000 volunteers and interns who increase the capacity of FEGS to respond to a variety of needs - help to bring compassionate, caring assistance to thousands of individuals in need.
FEGS Archives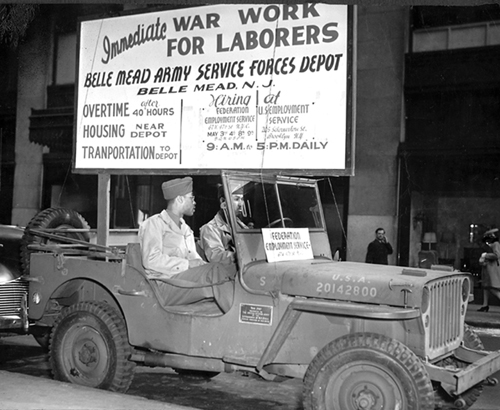 The FEGS storage facility contains over 20,000 linear feet of material including client files, personnel records, accounting and financial records, In addition, the Media Department contains approximately 86 linear feet of material. The warehouse boxes are not organized by archival standards, but for the most part are arranged by departments. Material spans the dates, 1934-1984.
The archives are open by appointment only. Please contact: FEGS Executive Office, 212-366-8400, ext. 2
Archives at FEGS Headquarters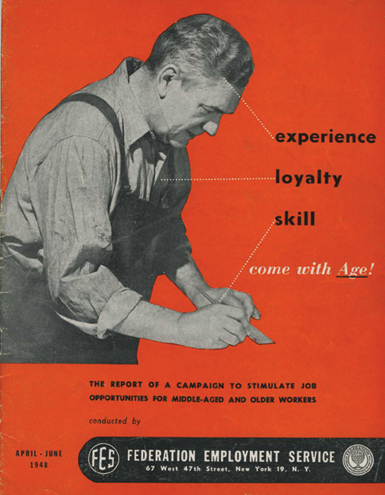 Collection Description1934--1984. 20,000+ linear feet
The FEGS storage facility contains over 20,000 linear feet of material including client files, personnel records, accounting and financial records, In addition, the Media Department contains approximately 86 linear feet of material. The warehouse boxes are not organized by archival standards, but for the most part are arranged by departments.
Storage Facility
Serving as a guide to the boxes in the storage facility are 91 binders containing "Lists of File Folder Titles" (LFFTs.) Each binder contains a number of LFFTs. Before a box is sent to the storage facility a LFFT is created. Each LFFT lists the title of every folder in the box, and contains a heading with some or all of the following information: box number, department, name of official, title of official, and span dates.
The bulk of the warehouse material consists of client case files, personnel records, and accounting and financial records. A records management system is in place and records are destroyed periodically according to the FEGS' records retention schedule. LFFTs for boxes that have been destroyed are not routinely removed from binders; in other words, LFFTs still exist for material that no longer exists.
Historical material of interest includes: minutes of the Board of Directors; original planning documents; documentation of early organizational meetings; correspondence; minutes of planning and policy meetings; program reports and assessments; FEGS publications; and the Constitution and by-laws dating to the beginning of FEGS in 1934. [The certificate of April 19, 1954 marks the official change of name from FES (Federation Employment Service) to FEGS (Federation Employment and Guidance Service).]
The archival records provide a window into the wealth and variety of programs FEGS has created or been involved with in the areas of services to seniors, disabled, immigrants, unemployed and youth at risk. Those of particular interest include: Jewelry Training Institute; Taxi Driver's School; Partners in Conversation (a joint program with NYANA, The Educational Alliance, and UJA-Federation) pairing Russian Jewish families with American Jewish families; a cooperative recruitment program with Con Edison for young orthodox Jews; FEGS Trades and Business School that trained hundreds of émigrés for jobs and careers in jewelry manufacturing, appliance repair, typewriter repair, auto repair; the association with the National Industries for the Severely Handicapped (NISH) and the contract for the manufacture of picture frames; Operation Success which identified and helped "at risk" high school students; and WeCare-a welfare-to-work program. FEGS also partnered with a number of New York City agencies, including the Board of Education, Department of Employment, Department of Aging, Human Resources Administration, as well as federal and state agencies, in order to carry out and implement many of their communal programs.
Over the years FEGS has documented its history in Annual Reports and special anniversary booklets. There are boxes in the storage facility containing historical information culled for the production of these publications, as well as material used for the annual dinner meetings. Files include correspondence, agendas, publicity, pledges, guest lists, speeches and letters of appreciation, including those from Nelson Rockefeller and Dwight D. Eisenhower at the 25th anniversary, along with the many citations, testimonials, awards and commendations given to FEGS over the years.
Administrative and financial records consist of: payrolls, audits, budgets, cash flow, tax reports, investments, policy, procedures, legacies, personnel records, committee meeting minutes, board minutes and annual reports. Human resource material includes: in-house personnel manuals, management services, staff rosters and staff handbooks.
The archives contain important documentation of the contribution of FEGS during and after World War II. Of historical interest are the war recruitment fliers, announcements, advertisements, questionnaires, trade union guides, Veterans Unit, activity reports, clippings and recruitment for the war effort, as well as material regarding the guidance and placement services for returning Jewish Veterans.
The archives provide insight into the breadth and scope of the numerous programs and clinics established by FEGS throughout New York City and Long Island. Among the programs documented are those involved with vocational guidance, job placement and skills assessment, parental involvement, developmental disabilities, residential services, day treatment centers, health services, counseling centers, mental retardation programs, on-the-job training, after school programs, education and youth services, psychiatric and mental health treatment centers, vocational rehabilitation of the elderly and handicapped, and vocational remedial educational.
Many studies were conducted by FEGS--often in tandem with governmental agencies--regarding socio-economic and vocational issues. Of interest are those on aging, Sabbath observers, older workers and vocational rehabilitation. FEGS was instrumental in shaping the policy and platform for the White House Conferences on Aging in 1971 and 1972. FEGS was also the sponsor of the Frederick William Greenfield Inter-Agency Memorial Conferences in 1969 and 1971, which chronicled the economic and social developments for the Jewish community of New York City. The proceedings and papers from these conferences may be found in the archives.
Noteworthy correspondence includes letters and memos regarding: the Executive Suite (whose purpose was to promote the hiring and promotion of Jews in corporations), employment discrimination; Jewish immigration (between FEGS and NYANA); UJA association; and correspondence between the YMHA and FEGS when the latter took over the Y's employment bureau. Board members and executives' correspondence include that of: Walter A. Miller, Jack Nadel, Roland Baxt, Alfred P. Miller, Gail Magaliff, Leonard Silver, Jonas Waizer, Esther-Ann Asch, Lee Rambeau, Margaret Moran, Joyce Kevelson, Robert Rau, Gladys Siff, and Ira Machowsky.

Media Department
FEGS is unique in having its own in-house Media Department which produces all the presentations, brochures and publicity for FEGS. Its work creates the public face for FEGS and provides outreach to the community by raising awareness of the diversity and richness of the programs FEGS offers. Files for media projects are arranged alphabetically by program and include original artwork, layouts, photos and mockups. The department also has a large collection of slides, films, audiotapes, and transparencies. Video subjects include training programs, interviews, anniversary celebrations, advertisements, service announcements, and promotional films.
As part of its role to chronicle the history and work of FEGS, documented in the anniversary booklets and other publications and brochures, the Media Department has amassed a comprehensive collection of historical printed matter and photos dating back to 1934.