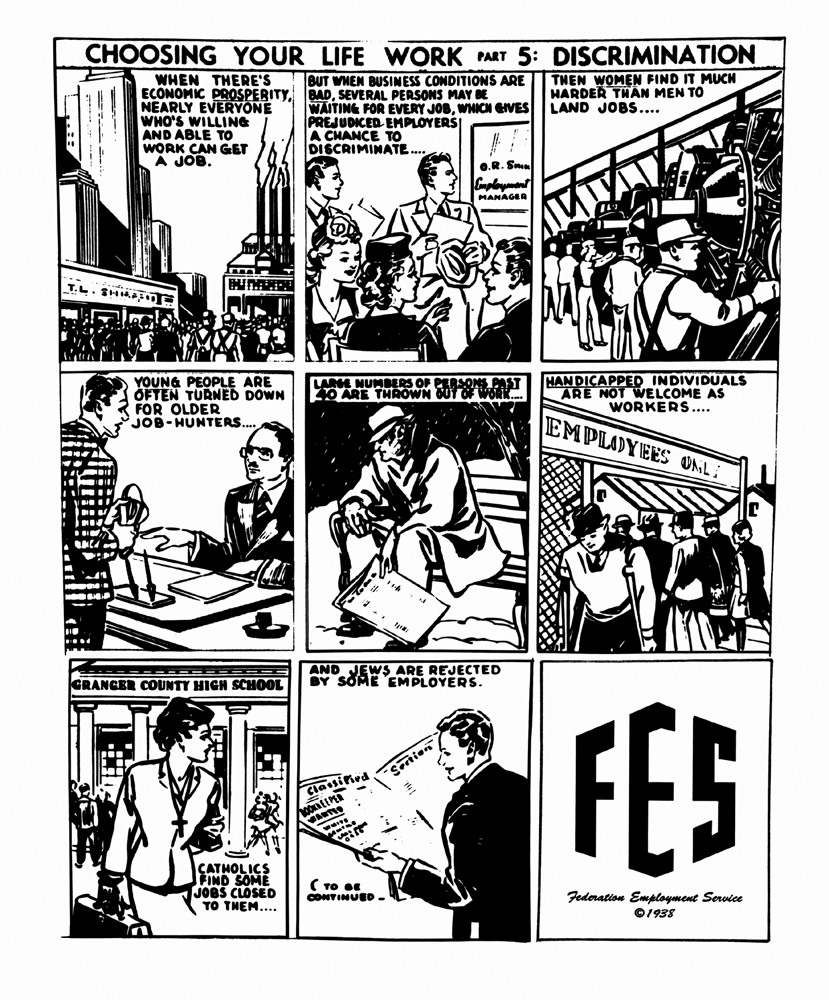 [558KB] Click to view full size image.
Title
Choosing Your Life Work, Part 5: Discrimination
Date
Circa 1938
Description
One of the earliest mandates of FES was to fight discrimination in the workplace. This 1930's ad sought to bring attention and sensitivity to employment barriers faced by women, older workers, people with disabilities, Jews, Catholics and others.
Agency
FEGS Health & Human Services
Subjects
Federation Employment and Guidance Service; Employment Discrimination; Jews--Employment
Keywords
Disabilities; Discrimination; Employment; Older Adults
Format
Advertisement
Creator
FEGS
Holding Institution
FEGS Health & Human Services
Digital ID
fegs003