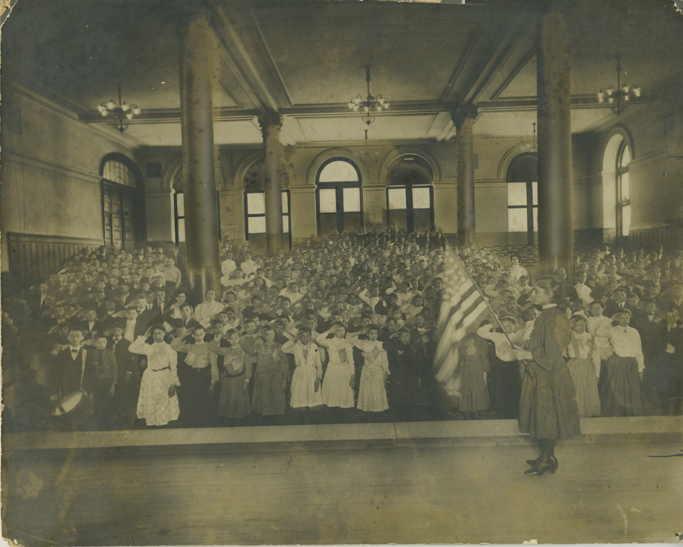 [292KB] Click to view full size image.
Title
Americanization Day
Date
Circa 1910
Description
From its inception, the Alliance sought to acculturate new immigrants and offered classes in American history.
Agency
Educational Alliance
Subjects
Educational Alliance (New York, N.Y.); Acculturation; Immigrants Assimilation New York (State) New York; Lower East Side (New York, N.Y.)
Keywords
Assimilation; Immigration; Education; Lower East Side; Children
Format
Photograph
Creator
Progress Photo Co.
Holding Institution
YIVO
Collection
Educational Alliance (RG 312)
Digital ID
yea019