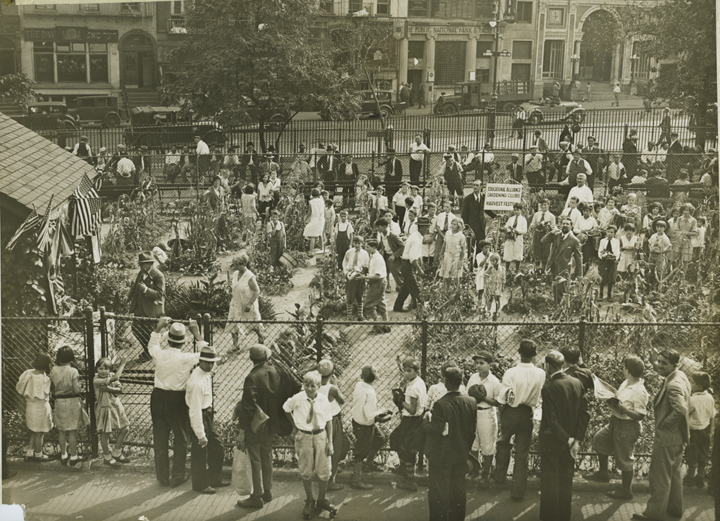 [390KB] Click to view full size image.
Title
Garden Club in Seward Park
Date
1931
Description
Children gardening in Seward Park on East Broadway near the Educational Alliance building for the Harvest Festival.
Agency
Educational Alliance
Subjects
Educational Alliance (New York, N.Y.); Lower East Side (New York, N.Y.); Jewish youth --New York (N.Y.)--Societies and clubs
Keywords
Lower East Side; Children; Celebrations/Events; Recreation
Format
Photograph
Creator
Acme Newspictures, Inc.
Holding Institution
YIVO
Collection
Educational Alliance (RG 312)
Digital ID
yea016