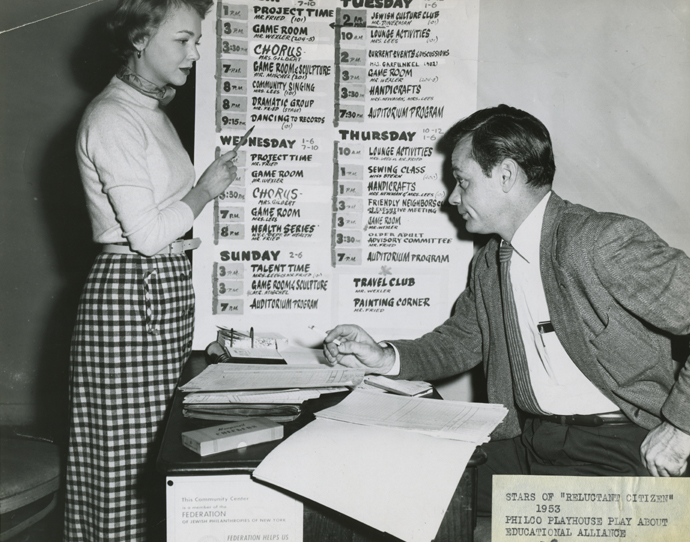 [297KB] Click to view full size image.
Title
Stars of "The Reluctant Citizen", a play by Paddy Chayevsky
Date
02/1953
Description
Paddy Chayevsky, who attended the Alliance in the 1940's, wrote this script for "The Philco Television Playhouse". The play touches on the assistance of a social worker at the Educational Alliance.
Agency
Educational Alliance
Subjects
Educational Alliance (New York, N.Y.); Lower East Side; Theater
Keywords
Lower East Side; Arts and Culture
Format
Photo
Holding Institution
YIVO
Collection
Educational Alliance (RG 312)
Digital ID
yea059