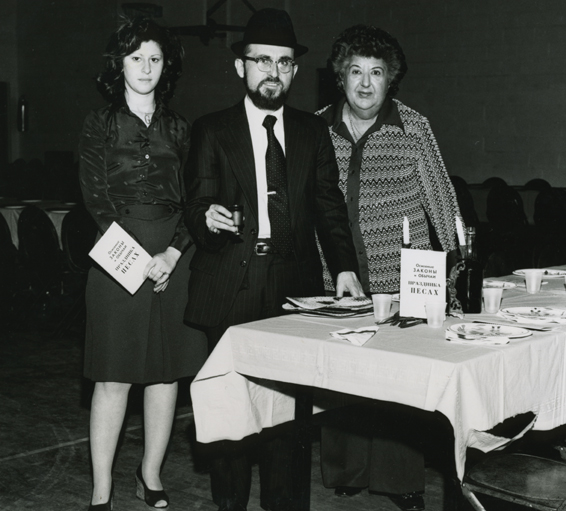 [191KB] Click to view full size image.
Title
Russian seder at the Hirschman YM/YWHA in Coney Island, New York
Date
04/20/1976
Description
Rabbi Ezekiel Pikus with Galina Silber (l.) and Celia Kushner, Vice -President of the Hirschman YM-YWHA (r.). The seder for newly arrived Russian immigrants was sponsored by NYANA and Project ARI (Action for Russian Immigrants).
Agency
NYANA
Subjects
New York Association for New Americans; Jews, Russian New York (State) New York; Passover; Judaism - Customs and practices
Keywords
Refugees; Jewish Holidays; Immigration; Religious Practices; Russian Jews
Format
Photograph
Creator
Photophoria/Creative Photography/Paul Bernstein
Holding Institution
YIVO
Collection
NYANA
Digital ID
nya027