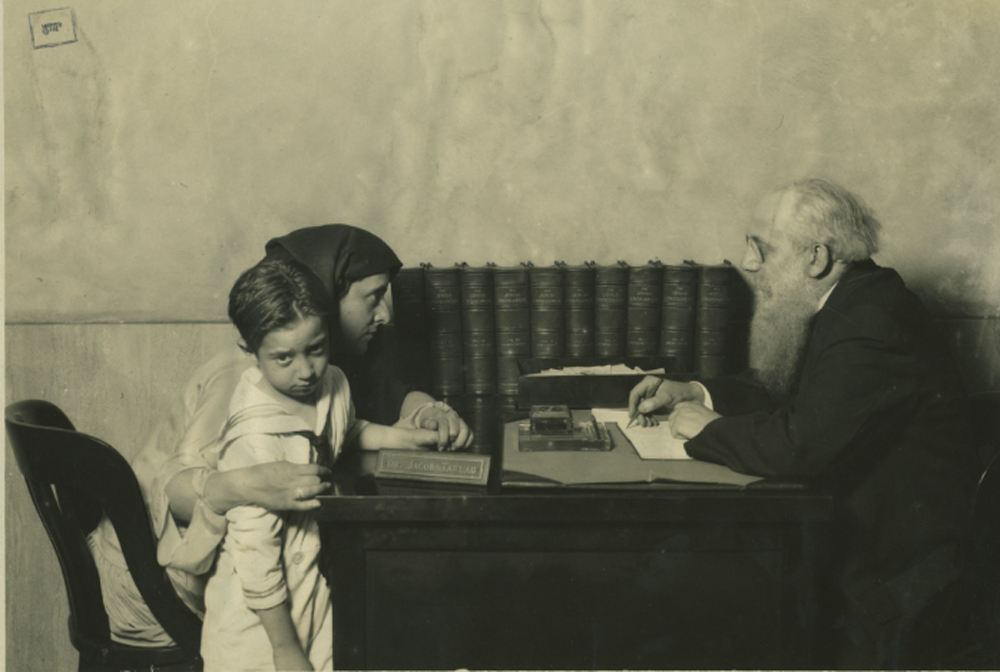 [340KB] Click to view full size image.
Title
Dr. Jacob Tarlau assists visitors navigating The Legal Aid Bureau
Date
Circa 1920's
Description
The Legal Aid Bureau was established in 1902 and was staffed by Yiddish speaking lawyers. Dr. Tarlau (d. 1942) was chaplain of the People's Synagogue of the Educational Alliance.
Agency
Educational Alliance
Subjects
Educational Alliance (New York, N.Y.); Lower East Side (New York, N.Y.); Legal services
Keywords
Lower East Side; Social Services
Format
Photograph
Holding Institution
YIVO
Collection
Educational Alliance (RG 312)
Digital ID
yea002